Haag-Streit Surgical Chair 900
The first chair ergonomically optimized for the ophthalmic surgeon.
We are as invested in your well-being as you are.
Chronic musculoskeletal disorders among ophthalmologists are on the rise, often cutting careers short. Equipment that ignores proper ergonomic positioning of the surgeon is a major factor.
Surgical Chair 900 is the first surgical chair to consider every aspect of the ophthalmologist's experience in the surgical suite.
Accommodates surgeons of varying physiques with height and seat adjustability for perfect hip and leg alignment.
Promotes better posture and comfort with both vertical and horizontal lumbar support.
Centrally placed pedal controls allow you to effortlessly raise or lower the seat and lock into place.
Full range of motion – armless seat back provides support without impeding arms and elbows.
Base and column designed for easy cleaning and disinfection.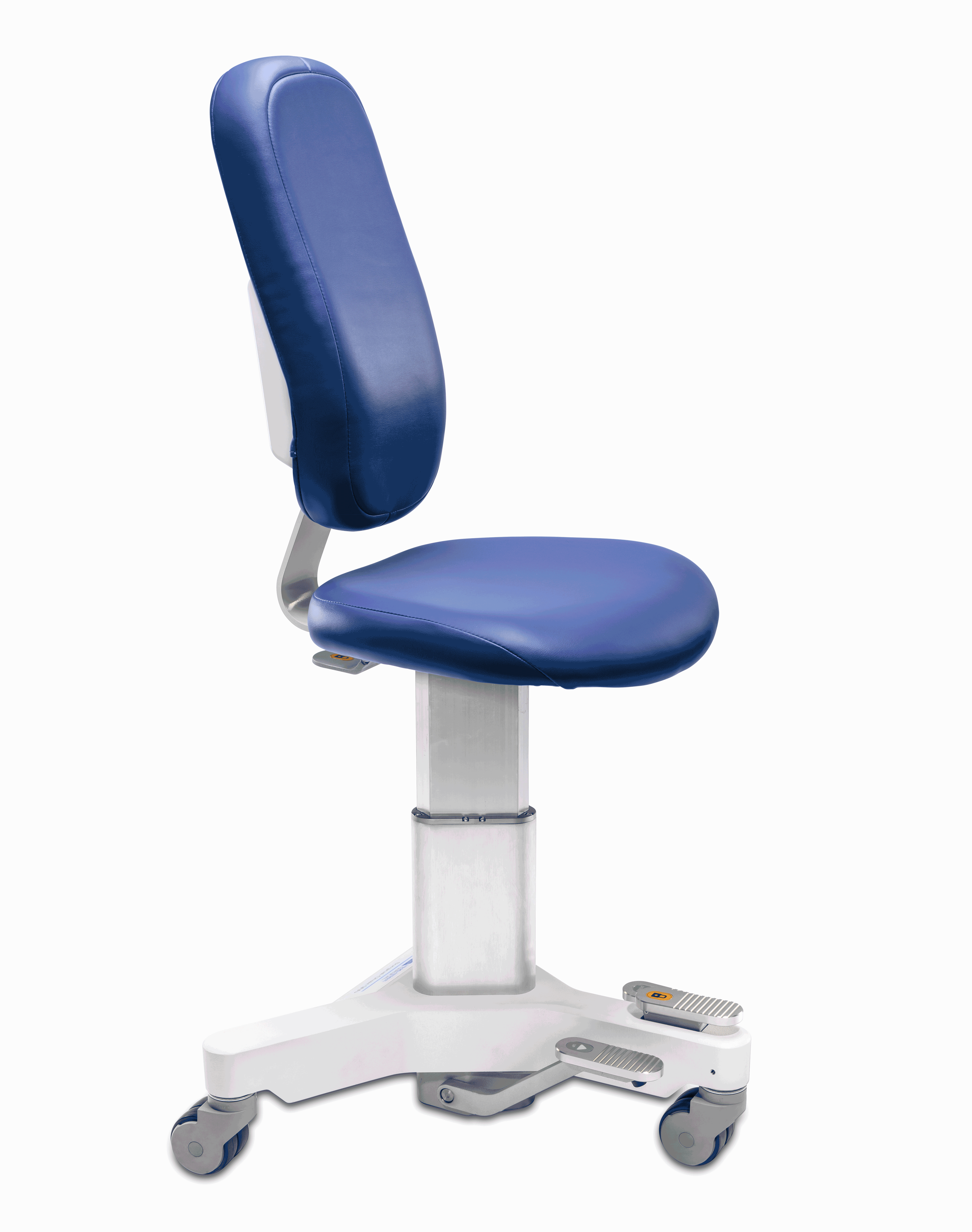 Customizable to your needs.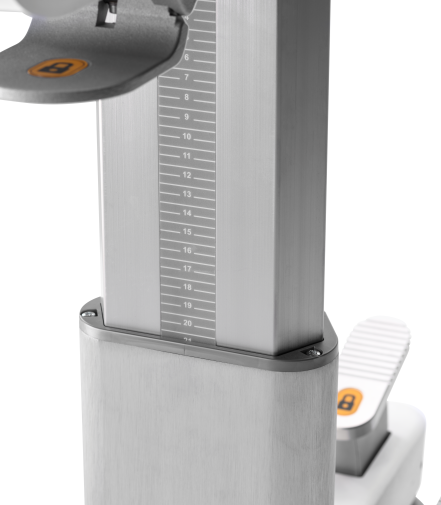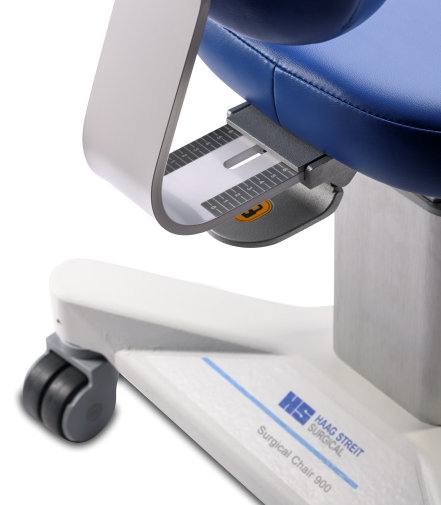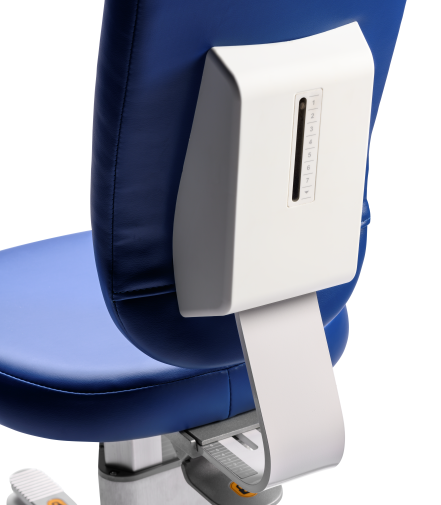 To accommodate differences in physician physiques, the seat height, seat back height, and seat back depth of the Surgical Chair 900 are all easily adjustable. Settings are clearly marked so that all parameters can be documented on the physician preference card and adjusted before every procedure.
Height Range Proper ergonomic positioning starts with alignment of the hips and legs. The Surgical Chair 900 is designed with the widest height adjustment range available – so surgeons of varying statures or body types can sit comfortably and ergonomically.
Backrest Depth The seat itself can be adjusted both forwards and backwards. This allows the spine to be positioned further forward and still be supported, and backward to allow leaning into the backrest.
Backrest Height The seat back raises and lowers to adjust to and align perfectly with the curvature of the physician's back.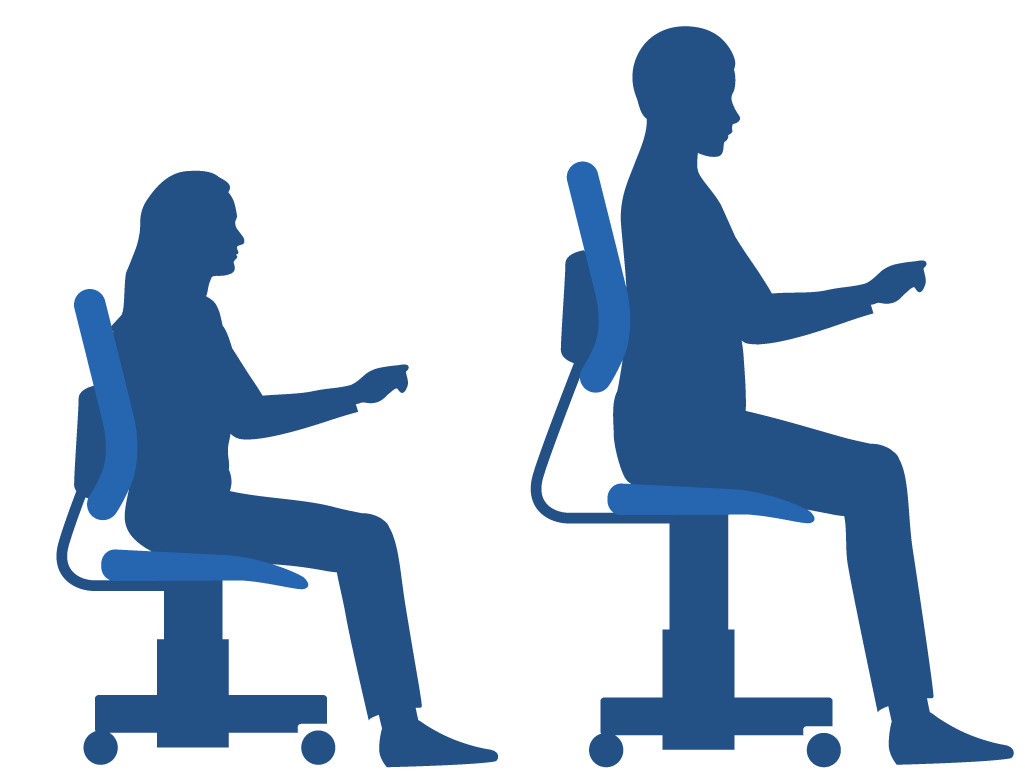 See why your latissimus dorsi will thank you.
"Having a chair that supports the best ergonomics of the back, I can't even guess how many years it might add to a surgeon's career."
– Michael E. Snyder, MD, Cincinnati Eye Institute
"Haag-Streit got it right."
– Warren E. Hill, MD, East Valley Ophthalmology, Mesa, Arizona
"This is really comfortable, surprisingly comfortable, something I didn't know I was missing."
– Yuri F. McKee, MD, East Valley Ophthalmology, Mesa, Arizona
Designed in collaboration with surgeons.
To understand the unique issues ophthalmic surgeons face, we collaborated on the Surgical Chair 900 design with Michael E. Snyder, MD and Anup K. Khatana, MD, of the Cincinnati Eye Institute.
As an ophthalmologist, there's nothing more important than ergonomics, especially if you develop neck and spine disease. I've been proactive on this approach for more than twenty years. By improving ergonomics in your practice, you do a better job and your patients benefit from better care."

Michael E. Snyder, MD, Cincinnati Eye Institute
Ophthalmologists are caregivers. We feel like we're here to take care of our patients and make them comfortable, and we'll just deal with our own discomfort in order to do so. In light of our understanding of the importance of good ergonomics, it is more crucial than ever for physicians to take care of ourselves, too."

Anup K. Khatana, MD; Director, Glaucoma Service, Cincinnati Eye Institute.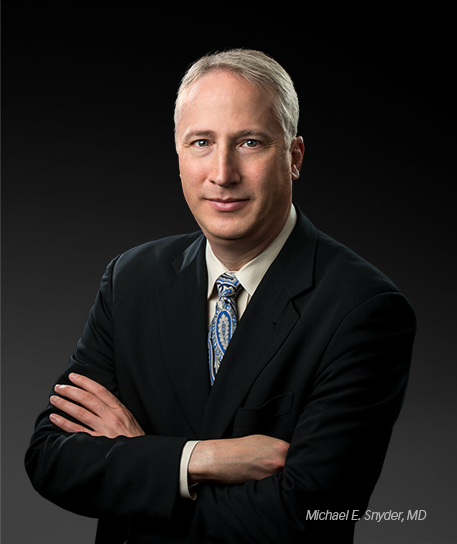 PROLONGING YOUR CAREER: Why Ergonomic Design Matters for Eye Care Providers
Ergonomic design and eye care don't always go together – eye care practitioners, especially ophthalmologists, are often extremely susceptible to musculoskeletal injuries and pain due to poor postures and outdated equipment.
In this Haag-Streit white paper, you'll learn:
Where eye care practitioners are most likely to experience injuries and chronic pain
Which equipment is most likely to cause these issues
What kind of ergonomic adjustments can be made to help prevent these disorders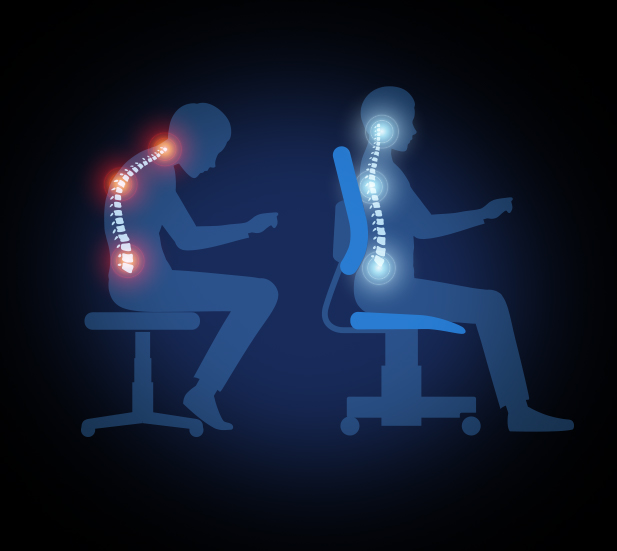 Want more information on the Surgical Chair 900?
Just fill out the form and a Haag-Streit representative will be in touch soon.