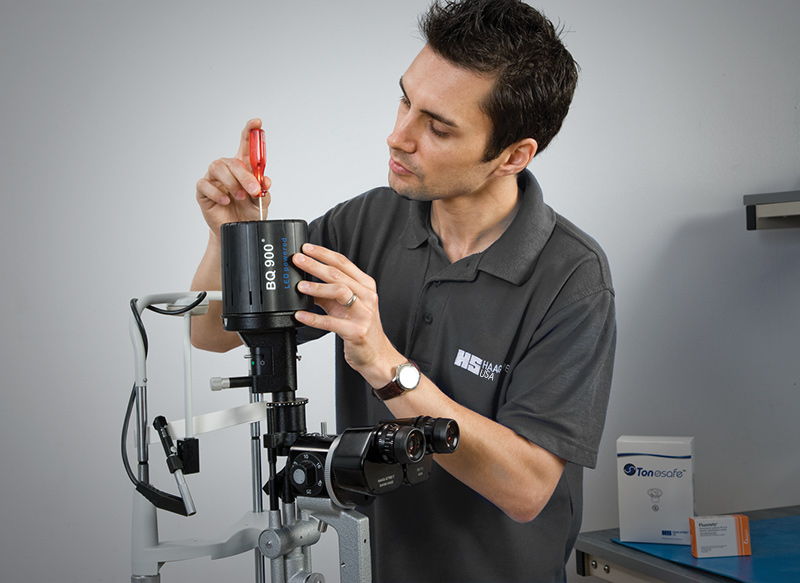 No one knows your slit lamp better than Haag-Streit On-Site service engineers.
Your slit lamp is the engine that drives your practice. And only Haag-Streit On-Site service engineers have the expertise to maintain and service it to keep it performing like the high-precision instrument it is. With regular Haag-Streit On-Site service, your slit lamp will maintain its legendary performance, calibration, and alignment for the life of your practice.

What can you expect during each visit?
The ultimate service for the ultimate slit lamps.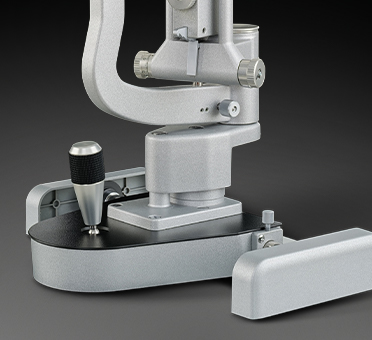 Slit lamp maintenance & repairs
Your service engineer will disassemble your slit lamp to its 40 main components to clean and recalibrate the instrument. Any worn, broken, or malfunctioning parts will be restored or replaced.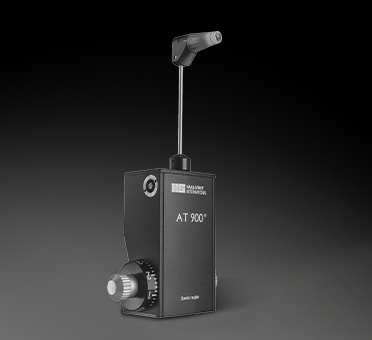 Applanation tonometer calibration
Your tonometer is the only part of your slit lamp that makes contact with the patient's eye, so frequent calibration checks and precision maintenance are crucial.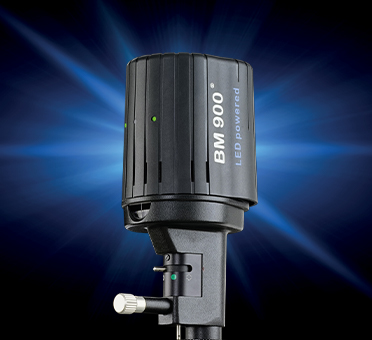 Optional LED illumination upgrade
There are a number of reasons to upgrade to new LEDs, including sharper illumination and finer details – leading to more accurate diagnoses.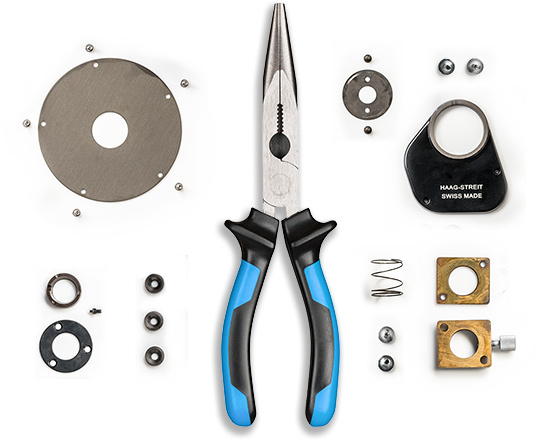 Spread the word. And the rewards.
Haag-Streit On-Site Referral Program
Refer a friend to Haag-Streit On-Site and both of you will receive a discount on your next scheduled service or LED upgrade. The more people you refer, the more you save.
Contact us to schedule a Haag‑Streit On‑Site appointment.
Just fill out the form and a Haag-Streit representative will be in touch soon.