Early detection is just as important for your Octopus perimeter.
Novel technology has made Octopus the fastest, most efficient and most accurate perimeter on the market, designed to detect glaucomatous changes faster and sooner. Regularly scheduled Haag-Streit On-Site maintenance visits will keep it that way.
Schedule Service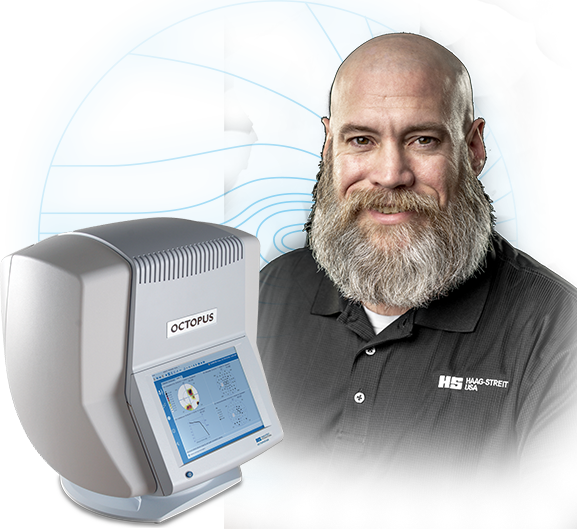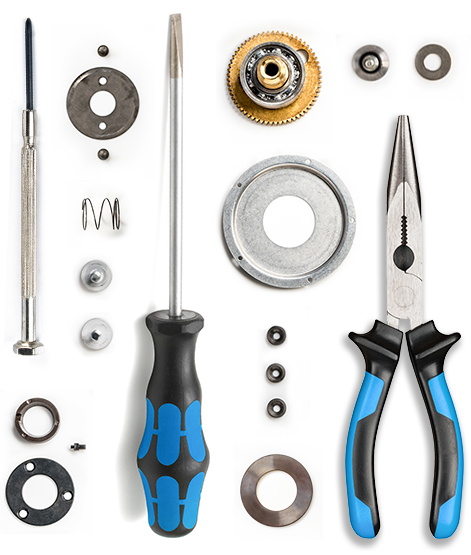 What can you expect from the Haag-Streit On-Site program for Octopus?
At each visit:
Inspection and cleaning of complete system
Replacement of defective parts and components
EyeSuite version updates (Octopus 600 only)
Initial online review and repair of system version issues
Your Haag-Streit On-Site agreement includes:
Secure online connection for Haag-Streit remote access
Clinical on-line training
Loaner items at no charge (Octopus 600 only)
Waived labor charges for necessary repairs (Level 2 agreement only)
Toll-free number for direct access to expert customer support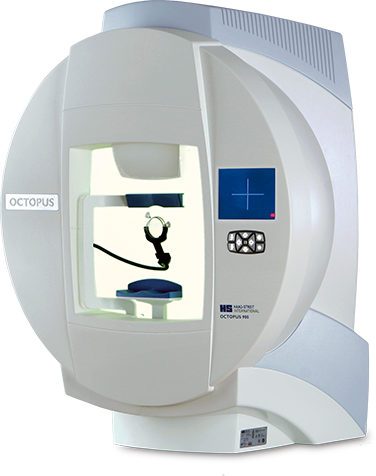 Special repairs
Many repairs can be completed on-site, but there may be special issues that require additional work or tools that our service engineers do not carry. In those instances, your unit will be sent to a Haag-Streit office for repairs.
*In rare cases, we may outsource repairs to third-party certified service vendors for quicker response times.
Contact us to schedule a Haag‑Streit On‑Site appointment.
Just fill out the form and a Haag-Streit representative will be in touch soon.