Ophthalmology microscopes with legendary optics.
Setting new standards in patient and surgeon care with unsurpassed clarity, ergonomics and workflow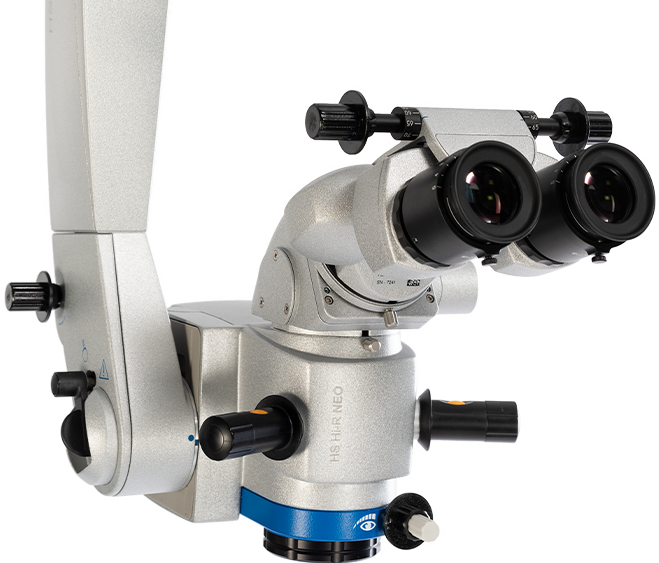 Ophthalmology microscopes provide the ultimate experience for anterior and posterior segment surgery.
Crisp, clear visualization, unsurpassed depth of field, better ergonomics, and a more efficient workflow—everything you expect from Haag-Streit. And now, with our C.RED technology, you can experience the most brilliant and stable red-reflex. Work more efficiently and effectively with one of our ophthalmology microscopes.
Hi-R NEO 900
The choice for both anterior and posterior segment surgery, this microscope incorporates the new C.RED reflex technology, and offers unmatched ergonomics. C.RED gives you the most constant, stable, and bright red reflex while improving visual access to the anterior chamber, even in low light. With the teaching model Hi-R NEO 900A, you can easily position the secondary stereoscopic assistant microscope on either the left or right side.
Innovative ergonomics that position you for the long haul.
The unique ergonomic design of the Hi-R NEO 900 promotes a healthier alignment of your neck and spine, reducing strain and inefficiency. The vertiscope extends the binoculars to you, allowing you to maintain an upright and relaxed posture.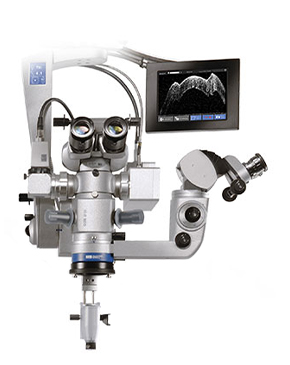 EIBOS 2
This unique, compact system sets new standards in imaging. The integrated inverter shortens the microscope's optical height and makes it easier to handle.
Provides simultaneous observation of fundus and incision areas
Safe for patient's eye due to its spring-loaded suspension
Slim body for increased space to handle instruments
Fully centric mounting and rotation to improve ergonomics
Internal focus ranging from the retina to the upper vitreous body
Autoclavable mounting, drape, and adapter for prism body
Provides a swing-away position to minimize interference
Want more information on Haag‑Streit products?
Just fill out the form and a Haag-Streit representative will be in touch soon.