Detect, diagnose, and treat
Lenstar Myopia is a comprehensive solution for myopia management; it enables the eye care professional to:
Obtain fast, precise measurements and quickly and confidently interpret data to detect myopia
Utilize this wealth of data to make an accurate diagnosis to confidently predict myopia's onset and progression
Clearly communicate easy-to-understand information to facilitate true patient/parent education, allowing them to actively participate in the myopia management process
Decide on a form of treatment, monitor its progress, adjust where necessary, and control myopia progression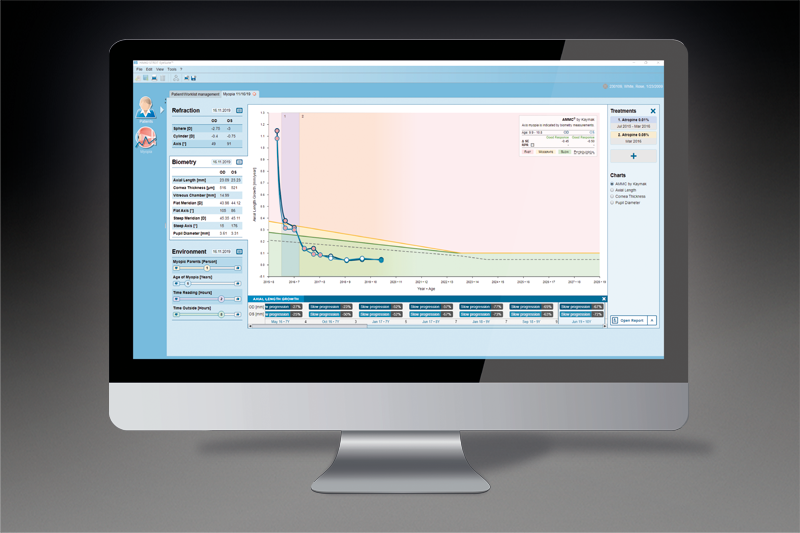 Now including AMMC® framework
The new Age-Matched Myopia Control (AMMC®) framework, from Prof. Dr. Hakan Kaymak, provides excellent data on the eye's expected length growth considering age, gender, and sociocultural environment. The eye care professional can compare axial length growth speed to a broad demographic database.
Pathologically fast eye growth can be rapidly identified using an easy-to-understand traffic light system.
Furthermore, AMMC® allows the eye care professional to observe and assess axial length growth over time and overlay potential treatments. This makes it possible to understand therapy effectiveness rapidly, allowing the eye care professional to adjust the individual patient's therapy, as required, continuously.
Powerful patient & parent education
The Lenstar Myopia is the first myopia management solution in the market to truly facilitate patient and parent education. EyeSuite Myopia combines all collected data in a highly flexible and customizable report based on «myopia.care™».
The report provides parents with easy-to-understand information in familiar traffic light colors, enabling them to actively participate in the myopia management process and commit to and support the appropriate treatment for their child.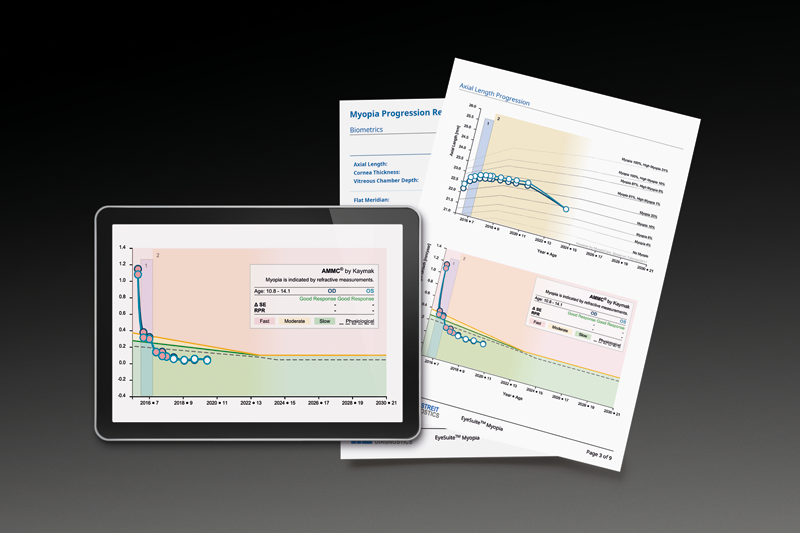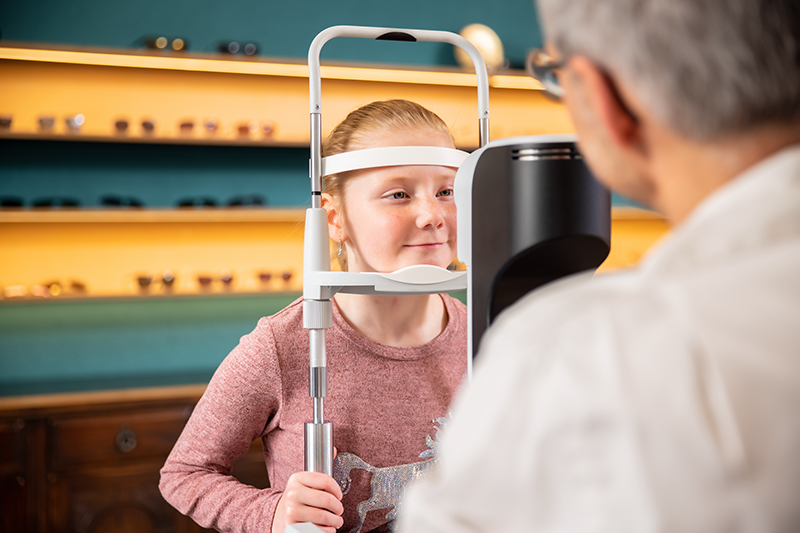 How has Lenstar Myopia changed the way eyecare providers manage myopia?
Utilizing the Lenstar for myopia management has allowed us to customize our treatment for the individual patient. By utilizing the patient's data, risk factors, progression trends, and latest research, we are not only able to select the most appropriate treatment for the patient but are able to engage the entire family into the management process.
Jennifer S. Harthan OD, FAAO, FSLS
See how your practice can benefit from Lenstar Myopia in these webinars: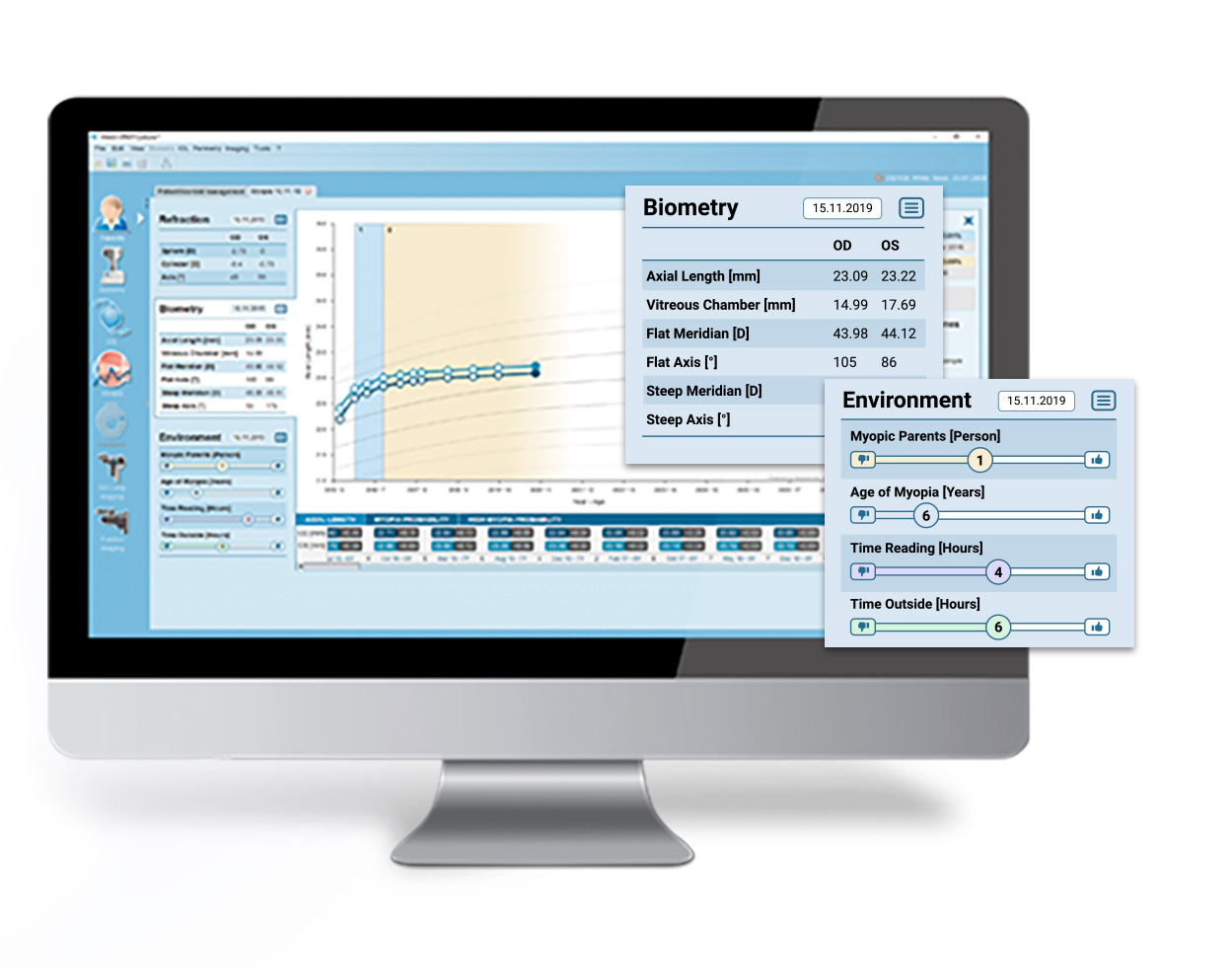 Already have Lenstar in your practice?
You're already on your way.
Just add the EyeSuite™ Myopia module to your existing Lenstar 900 and manage myopia.
Thank you for your interest in Lenstar Myopia.
Please fill out the form below and a Haag-Streit representative will contact you soon.
* Required fields