Introducing Lenstar Myopia.
Track myopia. Educate. Slow the progression in young patients.
Measuring axial length is the ideal way to track progression.
When myopia is undiagnosed or untreated it can lead to more serious issues. But with the new Lenstar Myopia, from Haag-Streit, you can accurately measure axial length, and track the progression of myopia in young patients, based on growth curves provided by myopia experts. The work you do now can have a big impact later.
Your companion for myopia management, Lenstar Myopia is based on the proven Lenstar 900 technology and includes the corresponding EyeSuite software, EyeSuite Myopia. The software also creates extraordinary graphics that can help you educate parents on their child's condition. It's a remarkable tool.
Developed in conjunction with leading myopia experts.
Track precise axial length measurements for early detection of myopia onset, using growth curves from myopia experts.
State-of-the-art graphical visualizations for easy education.
EyeSuite software can be added to your existing Lenstar.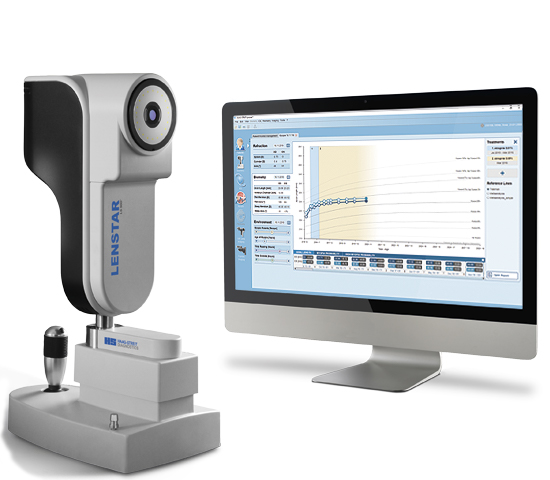 Customizable fields. State-of-the-art graphical visualizations. An excellent educational tool.
Lenstar Myopia enables you to customize factors and their impact. You can track environmental risk factors such as myopic parents, age of myopia onset,  time spent reading or using electronic devices, time spent outdoors in daylight. EyeSuite Myopia enables you to define factors and see their impact base on recent research findings and to graphically visualize their changes over the period of myopia management.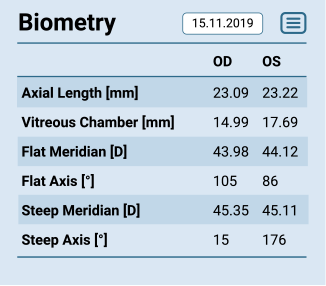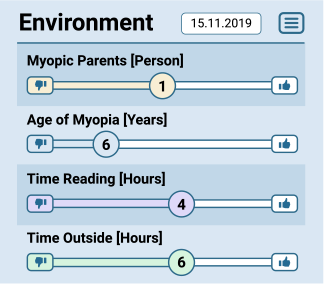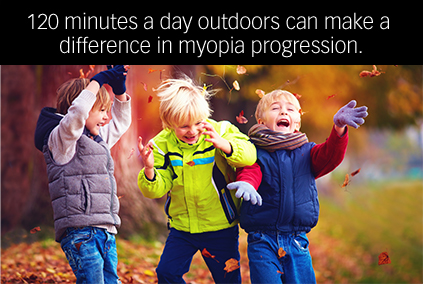 Easily add the Lenstar Myopia module to your Lenstar.
If you're already using Lenstar you're capturing precise measurement of the entire eye, and benefitting from IOL surgical prediction accuracy. Adding EyeSuite to your practice allows all your Haag-Streit devices to be networked, improving patient flow in busy practices.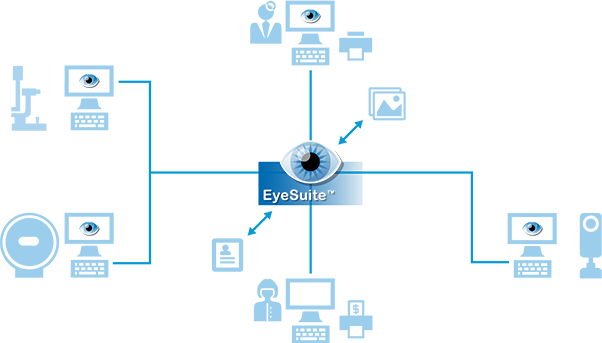 Connectivity is key for optimal workflow.
Utilizing EyeSuite software, Lenstar 900 is fully networkable and allows real-time access to all data in a practice. EyeSuite Myopia is a compact, highly-customizable, easy-to-use comprehensive myopia management software platform that uses the latest findings of myopia research on refractive progression trends, axial length growth of the eye, and environmental factors.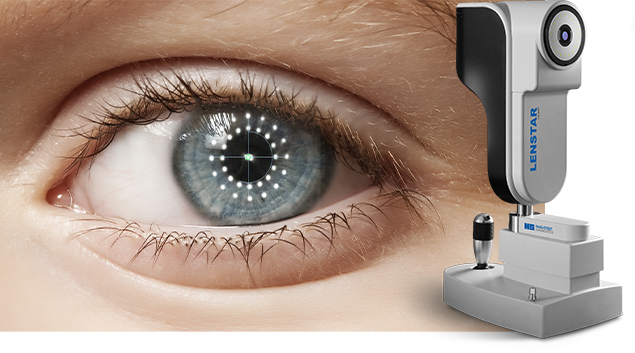 Well-established biometry – Lenstar 900
Lenstar Myopia is based on the proven Lenstar 900 technology and includes the corresponding EyeSuite software, EyeSuite Myopia. The Automated Position System (APS) of the Lenstar allows for easy and fast measurement acquisition. Aside from precise axial length measurements, Lenstar 900 contributes to other indispensable myopia management factors such as keratometry, providing a wide range of data at your disposal for making accurate predictions of the myopia's onset and progression.
Thank you for your interest in Lenstar Myopia with EyeSuite software.
Fill out the form below and a Haag-Streit representative will contact you soon.