Get a free Tonosafe™ Disposable Prism.
Ease, accuracy and efficiency in one. Try one for free.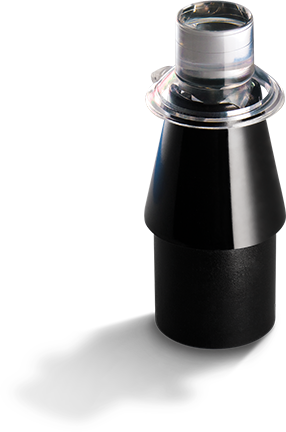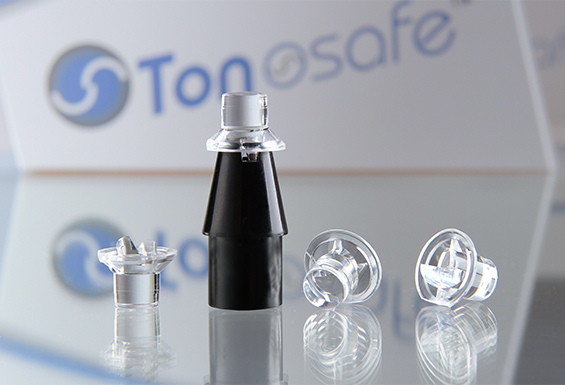 Tonosafe disposable prisms are designed for single use, without compromising the performance of Goldmann Applanation Tonometers. Tonosafe reduces the risk of cross infection between patients and improves productivity by freeing doctors and nurses to focus on productive and important tasks.
Easy to use. The Tonosafe prism and holder combine to have the same mass as the Goldmann prism, so no conversion of results is needed.
Improves efficiency. Positioning the prism is quick, and the optical clarity provides a superb view of fluorescent semi-circles.
Provides extreme accuracy. Calibrated to Goldmann standards, Tonosafe can be used in Goldmann and Perkins tonometers.
Protection beyond sterilization.
Tonosafe disposable prisms keep your patients safer.
In a May 2019 issue of Quick Safety, the Joint Commission clearly outlines the risks associated with improperly disinfected tonometers:
"Health care organizations and providers that use tonometers and other devices that touch eyes need to be aware of an infection risk to patients."
The American Academy of Ophthalmology has reported that transmission of infection "could occur from failure to adequately disinfect ophthalmology devices, such as tonometers."
*Disinfection of Tonometers: A Report by the American Academy of Ophthalmology. Ophthalmology. 2017 Dec;124(12):1867-1875. doi: 10.1016/j.ophtha.2017.05.033. Epub 2017 Jul 11
Want more information on Tonosafe?
Just fill out the form and a Haag-Streit representative will be in touch soon.