Much More Than Microscopes.
Wet Lab Integration Services
Haag-Streit introduces customized ophthalmology wet lab design and equipment.
With over 160 years of experience as a leading medical equipment manufacturer, Haag-Streit instruments have long set the standard for optics, ergonomics, and craftsmanship. Our surgical microscopes are no exception. And now, we're introducing an innovative new service designed to help leading academic institutions like yours create complete, customized ophthalmology wet labs.
Our expertise reaches far beyond our surgical microscopes. We're offering a wide-ranging wet lab platform that includes:
Expert consultation, starting with understanding your vision
Comprehensive design and build
Professional installation with continued support and servicing
An education in collaboration and innovation.
In 2019, we installed Haag-Streit surgical microscopes at the Wilmer Eye Institute at Johns Hopkins Medicine. Through that installation, and a partnership with Wills Eye Hospital, we've refined our innovative process and products to include:
State-of-the-art technologies
A core focus on ergonomics
Collaborative learning concepts
Placement of operating room-level microscopes for an authentic simulation environment
Watch the Video
No detail overlooked.
We've considered every element of the ideal wet lab experience, from microscope quality to student comfort to ease of collaboration.
Operating room-level microscopes. We install surgical microscopes with superior optics and functionality, such as the Haag-Streit Hi-R NEO 900, to allow residents to learn the same microscopy techniques that are used in a true operating room.
Ergonomics. The primary goal of ergonomics in the wet lab is to reduce musculoskeletal strain, which we accomplish through microscope and table design.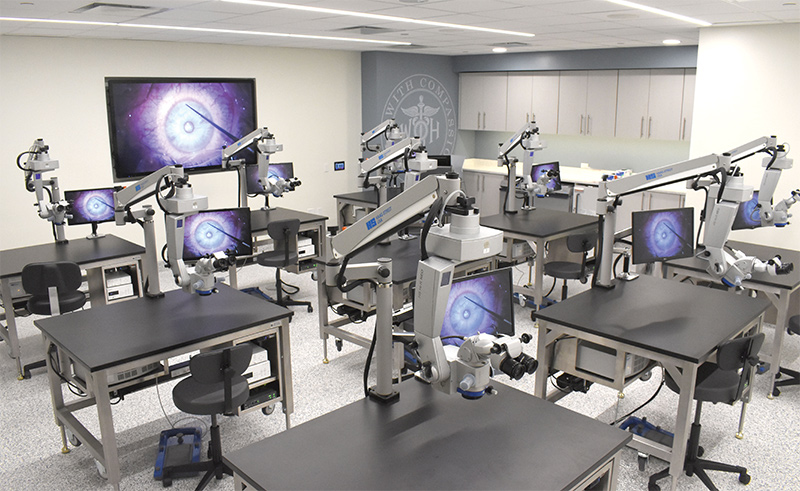 Collaborative learning. For easy collaboration among residents, video from any student's workstation can be displayed onto large classroom monitors, as well as each workstation monitor.
Visual system design. We've developed a powerful solution that allows instructors to display individual workstations and annotate for an elevated learning experience.
Custom apps for system operation. For a seamlessly interactive teaching environment, we design a custom app specifically for your wet lab so instructors can freely move about the classroom and impact every student's learning experience.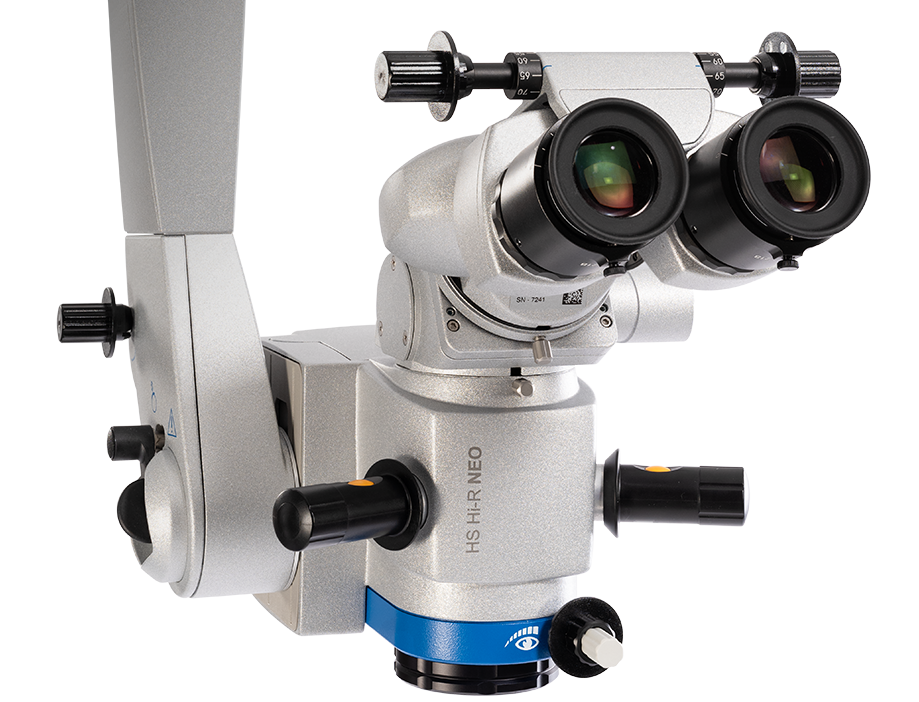 Hi-R NEO 900.
First class for every class.
The heart of any wet lab is the microscope itself and only surgical microscopes like the Haag-Streit Hi-R NEO 900 can offer the highly simulated experience you demand.
Want more information on Haag‑Streit products?
Just fill out the form and a Haag-Streit representative will be in touch soon.