Built to Support

YOUR PATIENTS, YOUR PRACTICE & AN ENTIRE COUNTRY.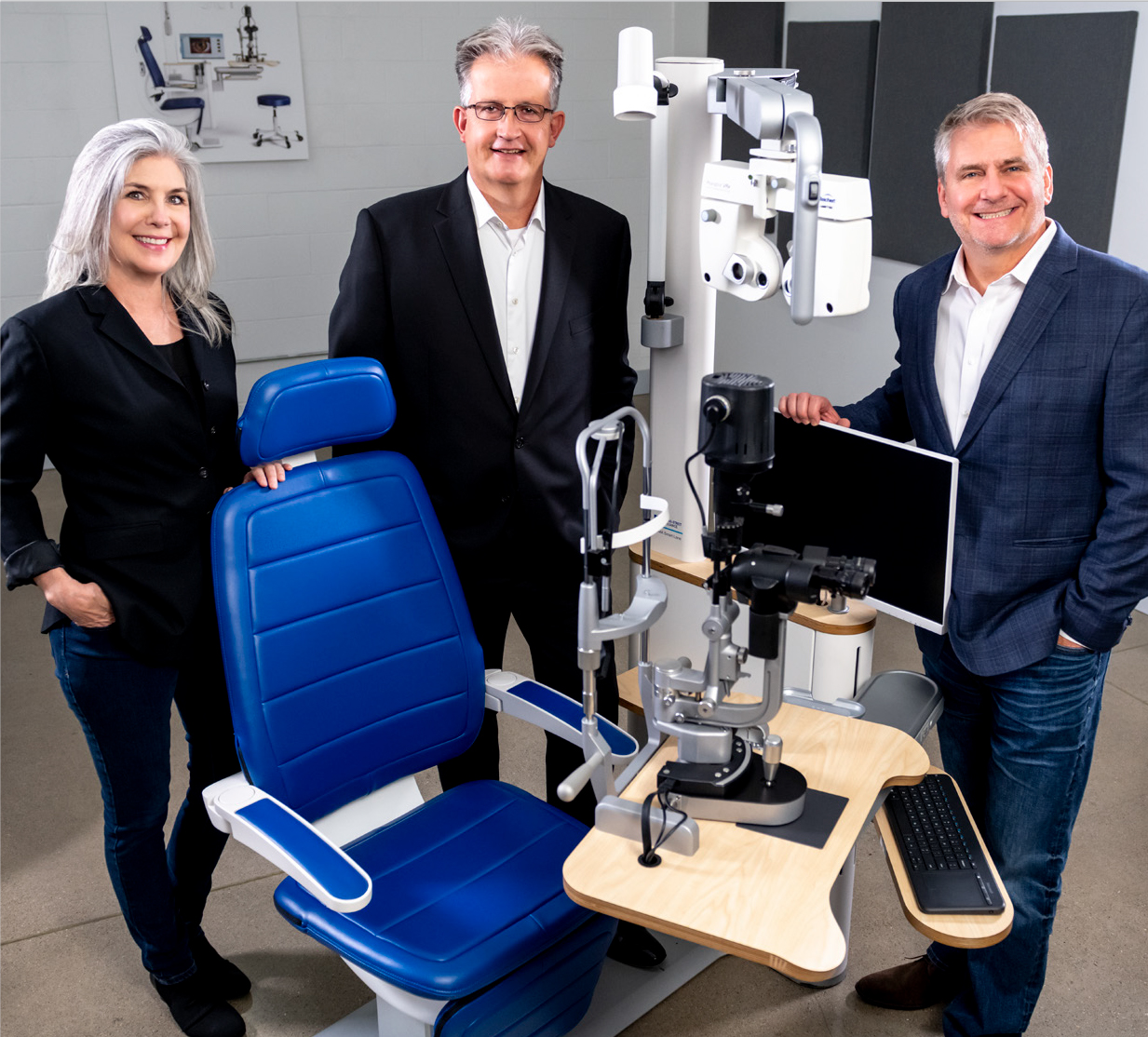 Product Innovation
New product launches are critical to your company's long-term health.
Today's customers look for innovation. They expect it. It's an essential component of any company's growth strategy. To solve customer pain points, or a problem they never knew existed, innovation has to be part of any human-centric vision.
But how you innovate could be the difference between continual profitability and wasted investment.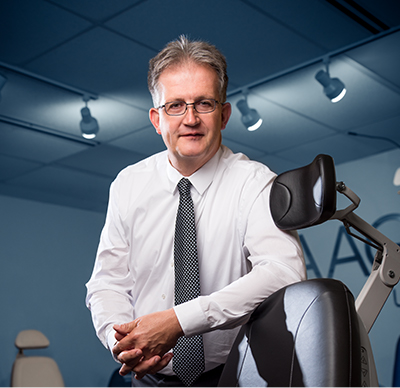 OUR PEOPLE
A Reputation 120 Years in the Making
by Ernest Cavin, CEO/President
Reliance Medical Products/Haag-Streit USA
Behind every chair, stool, cabinet or stand from Reliance Medical Products is a story. A story of a company that began first selling whitewash sprayers to farmers; and since has morphed into a leading name in high-quality exam and procedure chairs, surgical stools, instrument delivery systems, treatment cabinets and room lighting systems for ophthalmic and ENT medical practices. It's a story of ingenuity, resolve and resilience.
As we reach our 120th year I'd like to take this opportunity to highlight what's made us so successful over the years.
OUR PEOPLE
Pride that Endures
"Every cut, every stitch, every turn of a tool from long-time Reliance employees like Brandon Vance, Terry Kuethe, and more makes a difference. It's their pride in their work and workplace that makes us so proud of them."
---
"I can't come up with any better way to sum up my experience here than to say how fast the time goes every day. Coming to work doesn't come across as labor, but rather accomplishments. I enjoy coming here and walking out with a list of things I got knocked out in the time allotted and thinking about what is to come tomorrow. My co-workers have a hand in this as well. The selflessness I see here is like no other, watching people come together to complete a task – not like work associates, but family."
Brandon Vance | Reliance employee since 2005
---
"I have worked for Reliance Medical for nearly 40 years in several different departments. I have experienced many changes but as I look back it is always the people I worked directly or indirectly with that I think about the most and the memories and friendships that I will always treasure."
Terry Kuethe | Reliance employee since 1979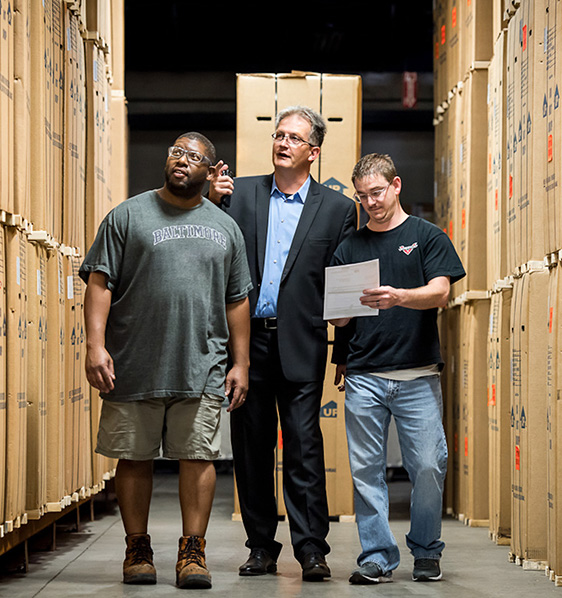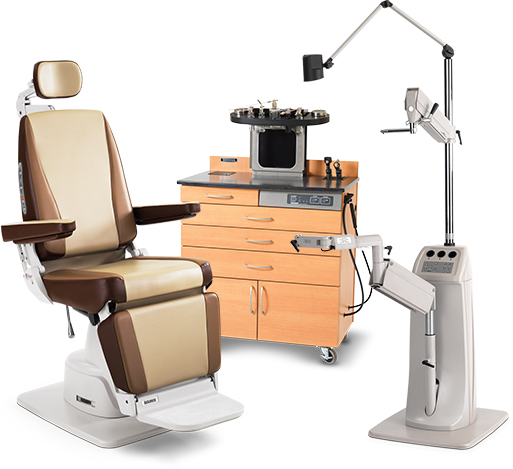 Our Products
Reliance is more than just our name. It's at the very core of how our products have been built from the beginning, from whitewash sprayers in the 1890's to hydraulic barber chairs in the 1920's to our current line of exam and procedure chairs, instrument delivery systems, ENT treatment cabinets and more.
Brothers Fred and Frank Koenigkramer of Cincinnati, sons of German immigrants, develop a white-wash sprayer for farmers that doesn't clog.

The innovative white-wash sprayer is wildly successful and the Koenigkramer brothers establish an official business partnership.

The partnership continues with even more successful products like hydraulic lifts for barber chairs.

The Koenigkramers begin manufacturing barber and beauty chairs –incorporating their hydraulic lifts – under the brand name "Reliance".

Product lines expand to include a chair for osteopathy, a chair for podiatry, a stool, stand and an adjustable chair for ophthalmology.

Following WWII, Fred and Frank sell their company to Frank T. Hamilton, a Cincinnati businessman who incorporates the business as F. & F. Koenigkramer Company.

Reliance changes its name to Reliance Medical Equipment, focusing on producing high-quality exam and procedure chairs, surgical stools, instrument delivery systems, treatment cabinets and a room lighting system for ophthalmic and ENT medical practices.

Haag-Streit International acquires Reliance Medical Products.