Upgrade Your Slit Lamp to LED
Finer detail and sharper illumination for precise clinical diagnosis.
Are you still using tungsten bulbs in your BQ 900 or BM 900 slit lamp? Many eye clinics still do, but there are numerous reasons to upgrade to new LEDs. LEDs provide improved illumination, resulting in better views of the anterior segment and retinal detail. LEDs are also guaranteed 35,000 hours of illumination by the manufacturer, preventing downtime for bulb replacement, and they require 60% less energy.
Contact Us
The improvement is clear.
An LED upgrade will give your slit lamp crisper and more homogenous illumination, eliminating 'hot-spots' while providing the best detail for clinical diagnosis. The increase in power in the short wavelength improves fluorescence and anterior chamber examination, and increases detail on the retina.
Finer detail

Cost-effective

 Uses 60% less energy

Longer lasting

Reduces equipment failure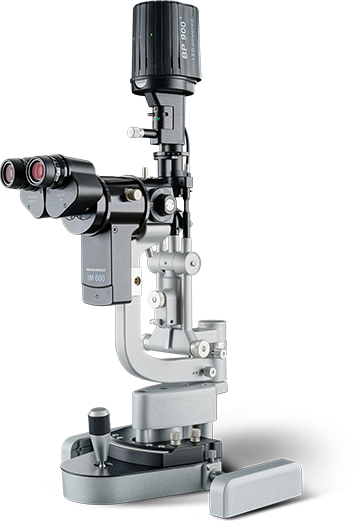 Make your slit lamp like new again.
We can help you get the most out of your investment in Haag-Streit technology. One of our On-Site Service Engineers can visit your office and upgrade your machine with an LED illumination head, new power supply, illumination controls, and slit lamp table top in just a few hours. Call us at 513-235-8963 or use the contact form below.