Our vision is perfectly aligned with yours.
The microscope designed for spine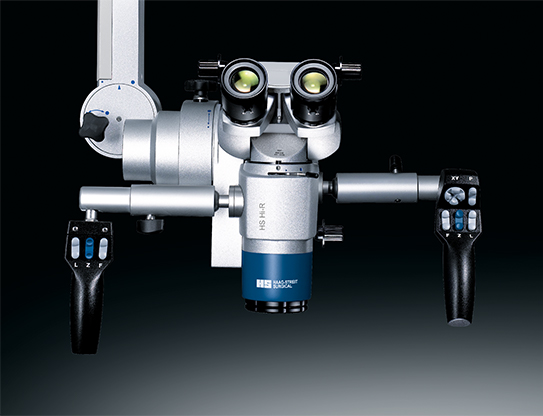 The Hi-R 700:
The backbone of outpatient spine surgery.
While many surgical microscopes are generally designed for a number of different surgeries, they aren't crafted to address your specific needs in the outpatient setting. The Hi-R 700 is.
For over 150 years, Haag-Streit has set the standard for precision mechanics and innovation, with deep experience in light transmission and depth of field technology. And we know outpatient spine surgery has to be viewed differently.
We cover all your pain points.
Breakthrough Optics
In spine surgery, every detail, every millimeter and every shadow counts. Haag-Streit has engineered the Hi-R 700 to provide optimal visualization and illumination.
Our 25mm stereo base is the widest available in the industry, resulting in ideal stereoscopic visualization and realistic, best-in-class 3D perception.
Effortless Movement
The special design of the axes results in more precise positioning and natural movement. With electromagnetic brakes and precision balance, little force is necessary to maneuver the microscope or keep it steady.
In addition, the two-knob balancing mechanism is software-assisted for quick settings, and facilitates one-hand use in all configurations.
Lower Investment
The Hi-R 700 offers unprecedented optical image quality with a lower investment – competing microscopes can cost up to twice as much. Plus, our modular design allows you to add accessories only when needed, for even greater cost-efficiency.
Better vision for higher precision.
Maximum Visualization
With smaller incisions, the role of your instruments has never been bigger. The Hi-R 700 is ideally designed for working in small, deep, and narrow channels.
Enhanced 3D depth perception, ergonomic positioning, and full light penetration result in astonishing image quality and precision needed for every situation, and particularly minimally invasive procedures.
Long working distance
Your comfort is crucial during spine surgery, and the Hi-R 700 gives you the space you need for more efficient, effective, and ergonomic workflow.
With a working distance range of 224mm-510mm, the Hi-R 700 provides you with ample room and flexibility to easily maneuver and control long surgical instruments used in minimally invasive surgery, while allowing you to adopt a straighter, more comfortable posture.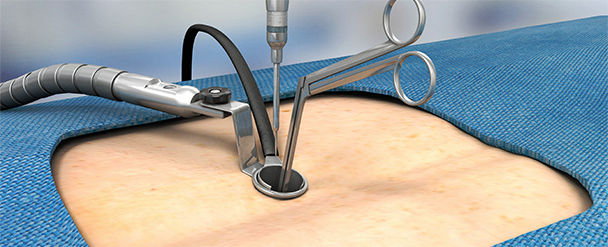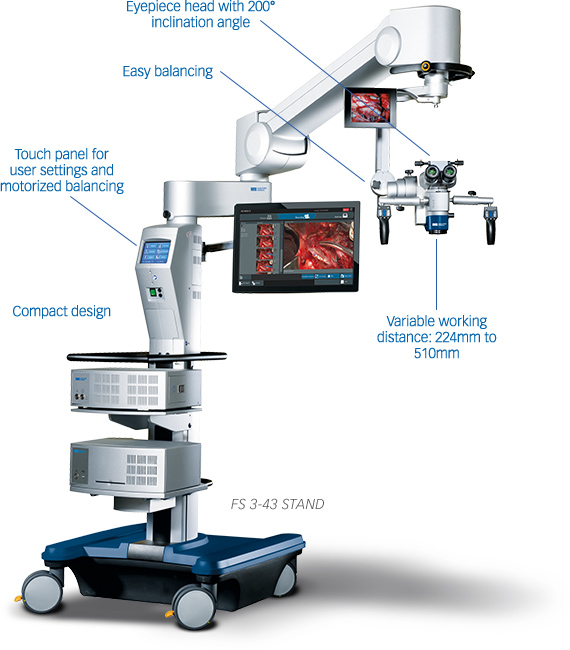 The Hi-R 700 + the FS 3-43:
packed but compact.
Industry-leading optical image quality
Small footprint – ideal for any operating room
Effortless movability and positioning
Individual configuration for your needs
Motorized balancing of the floor stand
Vibration damping for extreme stability
Surgical set-up becomes easy and intuitive.

Turn on the Hi-R 700.

Boots up in 12-15 seconds

Simply select the surgeon's name in the system.
Want more information on Haag‑Streit products?
Just fill out the form and a Haag-Streit representative will be in touch soon.