Advancing operations with ENT microscopes.
Experience higher levels of ENT excellence with otorhinolaryngology microscopes that are breaking new ground in optics, movement, and economy.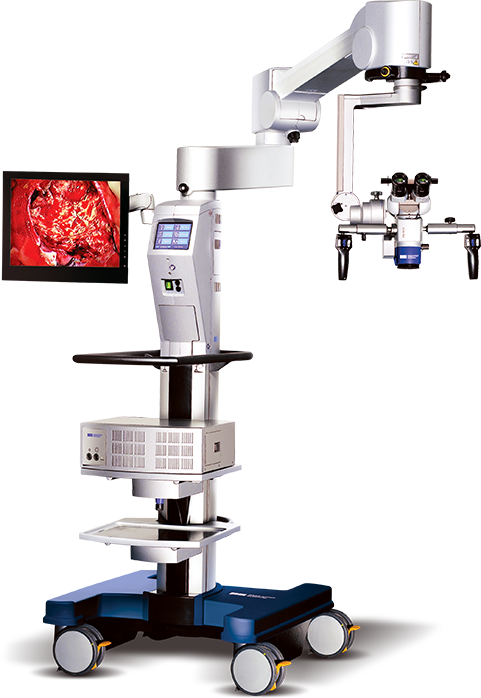 Achieve more efficiency and precision with Haag-Streit otorhinolaryngology operating microscopes that are designed and engineered specifically for the ENT physician.
Get the mobility, precise positioning, and superior depth of field you need to get optimal results. We offer several products with diverse solutions to suit every application within otorhinolaryngology.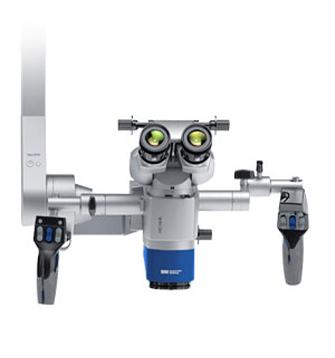 Hi-R 1000
This exceptional microscope provides permanent balance and sensor-controlled movements.
Impressive optical quality
Precise movement with minimal force due to SensoServo Drive
Flexible positioning in the OR
Ready for ICG fluorescence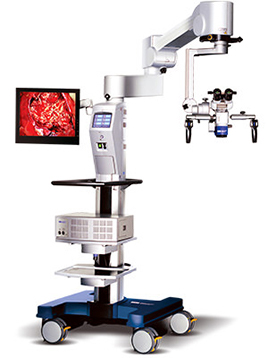 Hi-R 700
Enabling more natural movements, more precise positioning, as well as effortless rotations in every direction, the 700 offers the best depth-of-field and 3D perception.
Individual configuration exactly for your needs
Impressive optical image quality
Extraordinary movability and precise positioning
Motorized balancing of floor stand
Highly economical due to modular design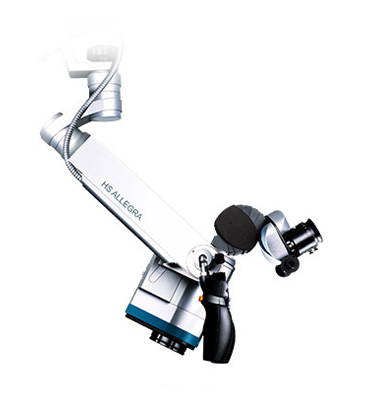 ALLEGRA 500
This compact, efficient microscope is optimized for procedures needing perfect motion and optics. It is useful when only video is needed for co-observation.
Specialized for ENT procedures
High comfort thanks to zoom optics, variable focus, and ergonomic handles
Perfect permanent balancing
Want more information on Haag‑Streit products?
Just fill out the form and a Haag-Streit representative will be in touch soon.