Build Your Ophthalmic Skills Training Center
Our expertise reaches far beyond industry-leading simulators and surgical microscopes.
Contact Us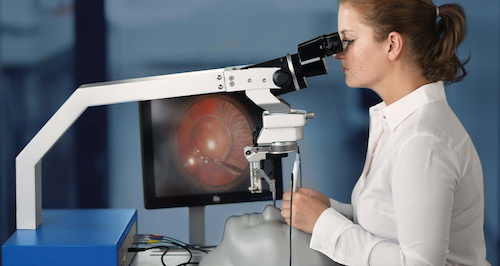 Eyesi Surgical Simulator
Eyesi Surgical is a high-end virtual reality simulator for intraocular surgery training. The Eyesi platform can be equipped with interfaces for cataract and vitreoretinal surgery. Training units range from basic skills training through to surgical procedures and complications management. Validated training concepts support residencies in integrating the simulator into their program.
HS Hi-R NEO 900
Each wet lab station is equiped with a HS Haag-Streit Hi-R NEO 900, an operating room-level microscope that offers the highly simulated experience you demand.
The HS Hi-R NEO 900 is crafted with legendary Haag-Streit optics for superior visualization. Features include:
The industry's best depth perception and 3D vision due to its 25mm stereo base
Superior red reflex – get crisp details even at low illumination levels
Optical head design for ergonomic positioning
Integrated display for instant feedback on all important settings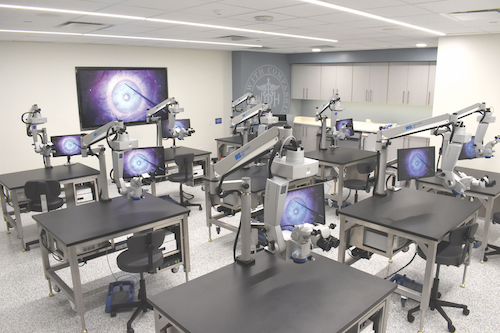 Thank you for your interest in working with Haag‑Streit.
Please fill out the form below and a Haag-Streit representative will contact you soon.