Dry Eye Master Class Specials
Get the unmatched slit lamp performance your practice demands and easy-to-use imaging from Haag-Streit.
Contact Us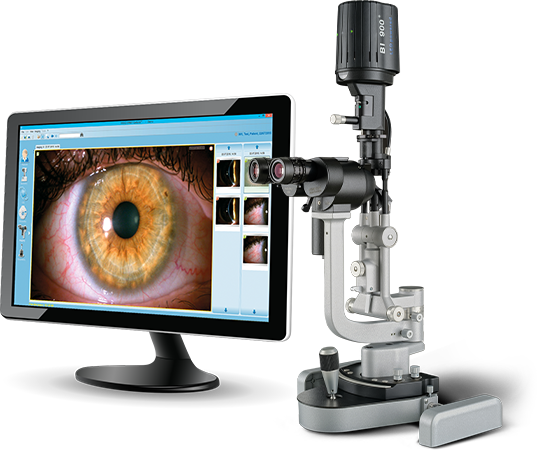 The BI 900 allows you to experience true agility in the exam room. Easily shift from a routine slit lamp exam with precision optics to advanced fluorescein dye examination and imaging with an integrated yellow filter. Optimized for the BI 900, our built-in filter delivers a convenience and contrast that other slit lamps simply can't match.
The Imaging Set provides a fully integrated compact imaging solution for the BI 900, which has been designed to simplify the image capturing process.
When you purchase a BI 900 slit lamp and Imaging Set, you'll receive 5% off your purchase prices and FREE remote imaging training with a Haag-Streit expert. Contact us by March 31, 2022 to take advantage of this offer.
Designed for routine practice, the BP 900 offers three magnifications and imaging capabilities. Its optical excellence and wide aperture allow comfortable and fatigue-free exams even on long workdays.
The Imaging Module IM 600 is a fully integrated compact imaging solution for the BP 900 slit lamp. This camera, manufactured by Haag-Streit, has excellent sensitivity, a wide dynamic range, and unique ergonomics that provide full control of the imaging process without detracting from the clinical examination. The included EyeSuite software package contains a comprehensive imaging program and permits integration of the BP 900 into a practice network.
Receive 5% off the purchase price and FREE remote imaging training when you purchase a BP 900 slit lamp and IM 600 imaging module. Orders must be placed by March 31, 2022 to qualify.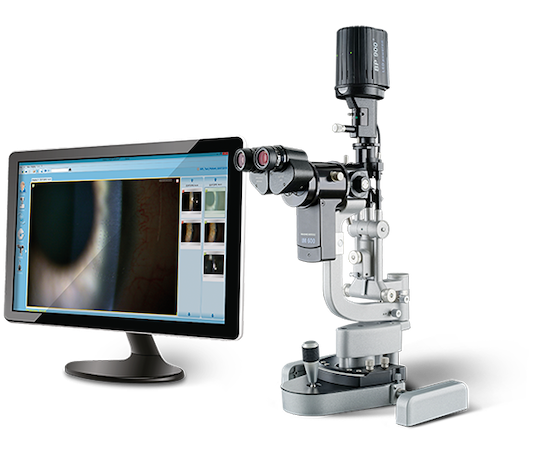 Thank you for your interest in Haag‑Streit slit lamps and imaging.
Please fill out the form below and a Haag-Streit representative will contact you soon.