The exceptional visibility you need. The simplified imaging you want.
The more your patients see, the more they understand.
Only the BQ 900 offers the unmatched quality, optics, and performance that the best practices demand.
The BQ has become the standard for any advanced Slit lamp Bio-microscopy. The 5-step Galilean magnification changer gives the user a range of 6.3x to 40x with steps in between of 10x, 16x and 25x. The high light transmission and optical quality, together with the large ocular field of view, ensure a superb clinical view and allow for a more comfortable examination for both doctor and patient.
The BQ 900 offers superior performance, but it's enhanced through partnership with the IM900, a more advanced, fully integrated compact imaging solution. This camera, manufactured by Haag-Streit, has excellent sensitivity, a wide dynamic range and unique ergonomics that provide full control over the imaging process. The included EyeSuite™ software package contains a comprehensive imaging program and permits integration of the BQ 900 into your practice network.
Faultless precision in both shape and movement
Powered by long-lasting LED diode for exceptional detail and depth of field
Provides the ultimate in control and comfort
The perfect slit lamp for any context or practice
Optional accessories include teaching scope and inclined eyepieces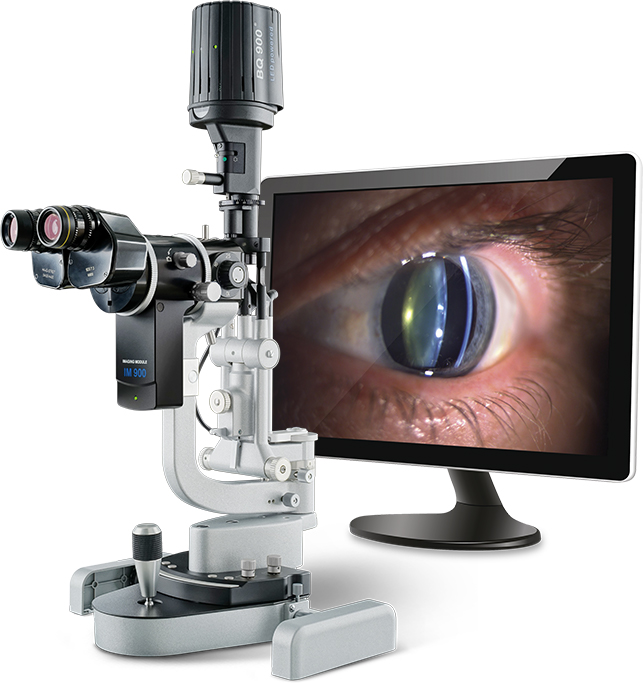 Superior optics. Superior clarity.
The BQ 900 provides crisp, clear images that can help you make the most accurate diagnoses, and help you more easily educate your patients about the condition of their eyes.
Smarter, brighter, smoother workflow.
The Haag-Streit difference is unmatched optics, but we also make image capture as simple as possible with the optional IM 900 with Rm02 control panel. Providing a bigger sensor and pixels, wider dynamic range, optimized signal conversion, and higher sensitivity, the IM 900 delivers this remarkable image quality even under difficult light conditions.
Fully integrated, compact imaging solution
Can be used blindly while focusing on the patient
Automatic exposure control
Fast and accurate, ensures correct image illumination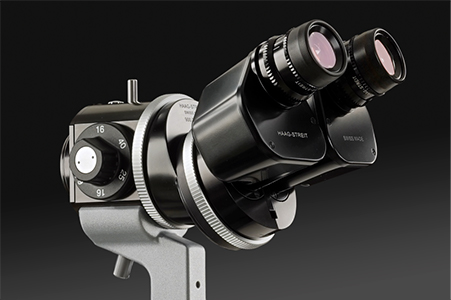 Optional accessories include inclined eyepiece for ergonomic comfort.
With the inclined eyepiece adaptor, the view into the microscope is inclined at 20 degrees to the horizontal. This allows the examiner to maintain a steady head in a fatigue-free position.
EyeSuite™ software is designed to optimize patient flow in busy practices.
Supporting the Haag-Streit imaging solutions, the EyeSuite software package contains a comprehensive imaging program and permits integration of the BQ 900 into your practice network. EyeSuite helps all Haag-Streit machines work together, so your practice runs more efficiently and smoother.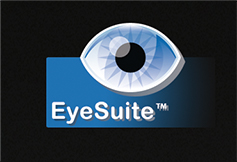 Thank you for your interest in our BQ 900 with IM 900.
Fill out the form below and a Haag-Streit representative will contact you soon.