Set yourself up for more efficient eye injections.
I-OPS™ Instrument Delivery System. Perform injections much more efficiently and ergonomically.
Discover innovation within easy reach.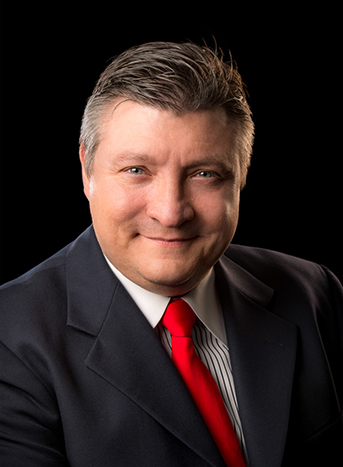 With Reliance's In-Office Procedure System™ I come into the exam room and everything is set to go. I double-check what I'm doing, who I'm doing it on and then I can immediately reach over and begin performing the injection procedure – and I can do it one-handed. I-OPS™ takes what used to be a three-handed procedure and turns it into a single-person, single-handed procedure."
Dr. Christopher Riemann,
Cincinnati Eye Institute
The I-OPS difference: A streamlined injection process
Save your back. Save time. Saving time means seeing more patients.
By reducing inefficiencies in several procedures every day, I-OPS can elevate your practice overall.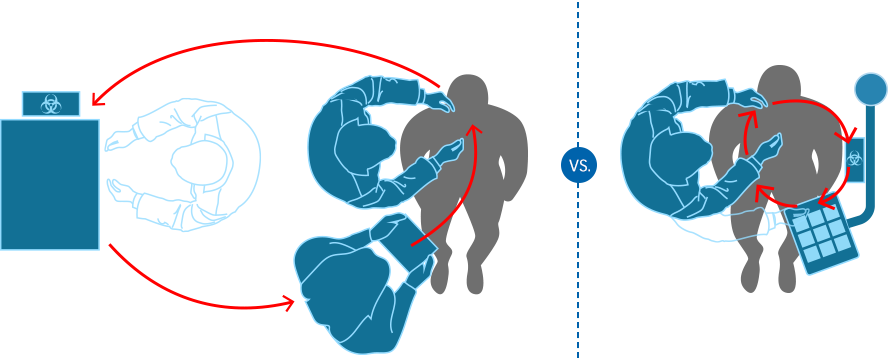 I-OPS™ durable, modular tray system has space for up to nine interchangeable inserts so you can easily configure the system to your needs.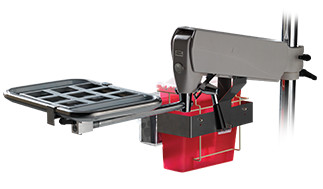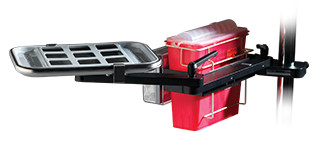 Choose from two arm styles.
Deluxe Arm
The Deluxe Arm works exclusively on Reliance stand poles and can be adjusted vertically and horizontally to present the I-OPS™ tray in almost any position. The complete system comes with tissue box holder, sharps holder and container, and tray assembly.
Basic Arm
The Basic Arm accommodates a variety of stand pole sizes and manufacturers and provides horizontal adjustment to bring the tray to the patient.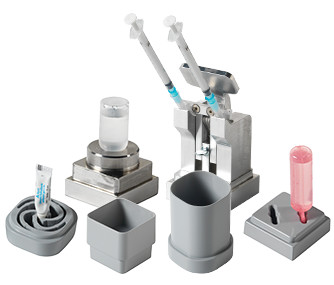 The I-OPS™ System includes Six Accessory Inserts that can be purchased separately or in a 9-piece kit.
Dual Syringe Holder Insert
Twist-top bottle holder
Locking dropper-bottle holder
Shallow Cup
Gel-pack holder
Deep Cup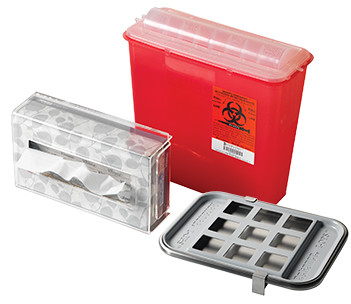 Every I-OPS™ includes:
Tissue box holder
Sharps holder and container
Tray assembly. This 9″ x 12¾" holds nine Reliance Medical components in any configuration. It also includes two 2″ (51mm) x 8 5″ (216mm) wells on each side of the tray for other instruments or items.
Want more information on I‑OPS?
Just fill out the form and a Haag-Streit representative will be in touch soon.